---
CONCERT: From Bits to Brass: A Symphonic Adventure through Video Game Music
When: Saturday, March 10th, 2018, 6:00 pm - 7:00 pm
Where: The Millennium Stage at the Kennedy Center
Join the Gamer Symphony Orchestra for a spectacular musical journey celebrating video game music as a means for gamers, musicians, and enthusiasts alike to share stories of passion, learning, and friendship. Featuring popular pieces from all across the video game music landscape, this showcase of musical masterpieces will help you discover the magic where games and music meet.
This event is free, but seating is limited and there is no free parking, so plan accordingly! There will be a Facebook Live stream of the performance on the Kennedy Center's official Facebook page: https://www.facebook.com/KennedyCenter/.
This event is part of Direct Current, the Kennedy Center's new two-week celebration of contemporary culture. See other Direct Current events here: http://www.kennedy-center.org/calendar/series/DCT
CONCERT: Spring 2018 small ensemble showcase
When: TBD Sunday in early April, early afternoon
After a rousing success of our first ever small ensemble showcase last fall, we decided to do it again! Come hear some of our most dedicated members solos and small ensembles that they've arranged and rehearsed on their own time outside of regular full orchestra rehearsal for the love of video game music.
We are looking in to providing a livestream of this concert as is typical of our normal full orchestra concerts - watch this space for updates.
This concert is entirely FREE and NO TICKETS are required - just show up and enjoy! We hope to see you there!
CONCERT: Spring 2018 full orchestra concert
When: Saturday, April 21st, evening
Contract and performance opportunities are still being finalized; stay tuned.
CONCERT: Maryland Day
In annual tradition, GSO will perform and UMD's massive community outreach event, Maryland Day, with selections from our main concert. More details will come as we learn them from the Maryland Day organizers.
CHARITY: Gaming4Life
When: Saturday, May 5th, 2018, 5:30 pm - 11:00 pm
Where: Prince George's Room ofStamp Student Union
Our signature video game tournament to raise money for Children's National Hospital will return this April. We'll be hosting multiple tournaments (with prizes!) in addition to having plenty of video, board, and card games just for fun, plus snacks, so there should be something for everyone.
As always, feel free to donate as much as you like when you arrive! Like last semester, we will be charging admission for baseline coverage - all of which goes directly to Children's Hospital - $5 when you show up at the door. Also, contact us if you would be willing to let us borrow TVs/laptops/consoles/games!
Watch this space for a Facebook event, which is where we'll announce specific tournaments.
---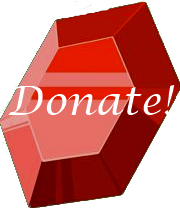 The Gamer Symphony Orchestra is a student run ensemble, funded only by the UMD SGA and our generous fans' donations. Please visit our Giving to Maryland page to show your support through a tax-deductible donation!
Page was last modified: January 18 2018