GSO Events
Deathmatch for Charity
Keep an eye on this space... Our signature charity video game event will be returning this spring!
Spring 2017 Concert
When: Saturday, April 22nd, 2017, 1:00 pm - 3:00 pm
Come see the GSO's major event of the semester, our FREE Spring Concert! TICKETS ARE REQUIRED to reserve seating (at no charge). Free tickets can be reserved on The Clarice website here (free reservation currently unavailable; tickets will go up closer to the event itself). You must pick up the tickets from the Will Call Booth more than 15 minutes before to the concert starts (at 1:00PM).
We have a diverse, fantastic repertoire planned for the afternoon including selections from Undertale, The Legend of Zelda, Halo and more! Feel free to RSVP to our Facebook event! And if you can't make it in person, we will be streaming on twitch.tv as we have the past few semesters.
Maryland Day 2017
When: Saturday, April 29th, 2017, time TBA
The GSO will be performing in Dekelboum at Maryland Day once again this year! Watch this space to find out when our half-program performance will take place.
---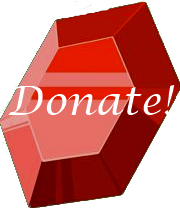 The Gamer Symphony Orchestra is a student run ensemble, funded only by the UMD SGA and our generous fans' donations. Please visit our Giving to Maryland page to show your support through a tax-deductible donation!
Page was last modified: February 06 2017